big·ot·ry
intolerance toward those who hold different opinions from oneself.
Immortal Technique- Poverty of Philosophy
 
i am not a rock star…
i am not a drug user/dealer
i am not a street(tracka)/couch/house …nigga
i am not.. a gangster or "affiliate"
i am not a story of the month
i am not a idol
i an not an image you sell to others to "get high off it"…
for those that don't know…
tracka nigga …. street.. walkers.. homeless.. .everybody trying to "track em'…
couch niggas… live on people couches… or on "subleases" and because most are felons… have no chance.. of 'getting a home" they do "errands" for those that give them a place…
house niggas…. pay rent… with "setups" involving getting subleases and tracka niggas…. and manage the whole "setup"… with the landlords
and
landlords.. who take the risk with the banks… to "force" a situation of …
tracka/couch/house niggas….
etc…. rinse mouth… and repeat.. and call… a money god… cause… he really cares… soon….
where do drug users get their drugs?
who creates drug users?
where are the drugs grown?
how do drug dealers "become" "drug dealers"?
how do "outsiders" of the drug culture" have "public discourse" on something they will never "do"?
so in any "seeking of knowledge" there is one question the seeker has to ask before "the pursuit"…
"how much are you willing to give of yourself to find out?"
"how much are you willing to commit?"
do we agree that "commitment" is a "dangerous word" in modern society?
My pursuit to understand the drug world…. culture in America…is not my "choice".
i was born into a family and neighborhoods where drugs are "ubiquitous"?
now if you have been in a family where drugs are not part of it.. and 'neighborhoods" are not "committed" to the "culture" of "drugs" then
how do you "judge" the commitments of others… in understanding your relationship with them…
should my life in "that community"be force public knowledge…
if so why…
especially if it is dangerous…
should we make all veterans spill there guts to everyone all the time.. to the whole world…
even the enemy… of all the "warfare" they have done…
it becomes clear… that … the "drug war" is a different kind of war…then.. say "like the world wars"…or even the "after international wars(Vietnam, Korea, Iraq, etc…)
unless you know me…
is it proper in public discourse to discuss me… and my life in front of me… without…
100 percent access to all the facts…
"i do not think so"…
otherwise… i can blame you for stuff that you.. "did not participate in.. in how it is sold"…
since others do have time to understand all the relations without a "video game" and even then do not understand that "models" or "online stories are not the "reality" of the real life… "committed" to knowing.. life….
so in understanding that
i will go into my life in the drug world… freely…. and if i hear it in the world… around me.. i know.. that you are projecting it in anger.. at me… because you "did not commit to understanding" something… that i did…
you are a witness to yourself … that you.. "faked" it… in understanding
or are part of the "scheme" of money that i am about to describe…
i am being sold as a dealer…. i am not a dealer…
if you are calling me.. a "drug dealer" in public
you are exposing your relations to "the internet" and not me….
and no… repeating it(calling someone a name).. does not make it more or less real…
your interpretation of the"drugwar" is what is wrong.
no one can be mad at facts….
if you declare war on something.. meet a stranger.. and "have a prejudiced on them before you meet them…" you are "behaving prejudiced"…
i am writing this for those that are "prejudice"… and "bigots"…
in 1993 i smoked marijauna… i smoked mariuana because… i had smoked it when i was 12 in party with older teenagers…
in 1993 i smoked weed… daily…which consisted of a one hitter hit out of a "dugout and bat"…before school… during school and after school…. then while playing video games… with friends … at "misc" house parties…. between 1993 and 1996… intermittently… i believe in "rest"or breaks. i would "smoke cigarettes to "cover up" weed smoking … yet i enjoyed smoking cigarettes with "drinking" other wise… cigs.. would get… "old"…
my relationships… quickly developed around the "grouping" of pothead… yet…
many I "hanged out" with… did more than "smoke weed" yet.. "they" test you" and would hide it.. if you "hesitated" in the "test"….
and hiding it with full psychological warfare… denial…
the childhood induction into "social denial schemes" begins… "formally"….
"why" never is asked… only is seen as "common"….
i decided … to stick with "weed and drinking"…socially…during my teenage yrs….
i did not grow it at the time… i "knew" were it grew in the woods.. (Kansas city it grows in the woods naturally form the old days) " a ditch weed"…. you could mix with real… "homegrown" weed you bought from friends with…"hydroponics" or "farmgrown" weed…. mainly "rednecks"(mainly cause i lived in the Midwest outback) when i was younger… but i had… "other friends".
often times i was the voice of reason for my "hardcore friends"… that "smoked weed and other things" like there was no tomorrow….
i smoke it freely with friends in a barter or exchange… relation… meaning.. we would share… and "loan" weed to smoke or exchange… often times.. exchanging money for weed… and weed for money… not for "profit" but for money… to support "each others ""habits"… generally only "between friends"….
seeing how "weed" deals work… sense i did not "grow weed" or have land to grow it on… or any "saved money" or any investment money….meaning "i am a working class poor" teenager… from a working class poor single mother family of 3 kids"… at 16 years old…
i started drinking in 1993 also… "i had a license at 16 yrs old" and drove my mothers car…"
i worked at grocery stores and fast food to help pay for the car…. my single divorced mother… working 3 jobs… did not have time to … "raise" the "man of the house" now… at 16. so i being "at liberty" did "what the fuck ever i wanted".
i soon found out… "i do not want to do what ever i wanted"… cause .. i "didn't know every thing"… and would "get scammed or taken advantage of… by "stronger dominate males"…."or females"…
so… i bought into the "local culture" and watched as my "friends" also.. did..
i thought it was our "choice" as a youth…
i did not understand "debt economics".
my drinking "career" as a youth… began at 12 yrs old.. and meant as a rebellious act against my mother and father drinking….
i would steal there liquor from them. the vodka and "liquors" from the "cabinets" and mix it with "koolaid and other juices"…. with "friends" i would sneak into the house…as a youth… to drink with…
at 16 i developed relations with my "coworkers" that were old enough to buy … and get free liquor from them at "invitee to parties"…
i drank … more than i smoked weed… and it showed… especially when i got access to a car… in high school… i keeped a bottle of jim beam or jack daniels pint on me at all times…
on the ride home… you as a passenger… had the option… a shot..of beam or a bat… of smoke… before i dropped your ass off…. at … where ever you were going…
i became… paranoid… about… my ability to "defend myself" from… "bigger men… in the school as i was.. a "small boyish looking kid"…
so i stock up… on weapons… i went to…
Oddessy Martial Arts Supply
and would buy… nunchucks and sia… .swords… throwing knives…. sling shots… throwing stars… boken… etc… thru friends
i participated in every martial art… i could "commit" to.. .in kc… from all teachers…
i learned… that the real weapon is your mind… not a weapon.. yet… i still would have a car full of weapons… and "peace" symbols and "justice" and religious books in the dash… etc…
meaning… the paradox of having a car and backpack full of weapons that "kill" and yet have books… that preach… "kindness" and healing"…really fucked with… "passagers"… or "acquaintances"….
on one end… i would… make a "dominate" kick ass… "fuck with your head… "aggression" …
turn around … and serve you a "quote form the bible" and then… offer you some "medicine"…
then… spit… some kind of video game reference….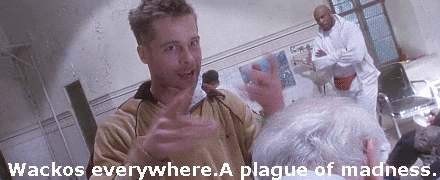 i had .. a script… i "favored".. and played it.. till.. i would get "bored"… and "extend" myself.. to my closest.. "friends" … and wait… for the "friendly rod" of their… "strengthening"… i soon
realized…
how to fit in "scripts" together in a cohesive… group… or groups of friends…
i loved many… but not all….
i became… picky…
66.media.tumblr.com/0e34d2580afdbf974811ea5a844594fe/tumblr_n9hfxr7tHS1sp4nfqo6_250.gif
i realized.. that… friends… do not come cheap… real friends…
and the ones… that "talk shit" did so… cause they … "fell" and needed help back up….
i think i "confused" my "acquaintances" with my "style" of interaction….
i wasn't the artist of the groups… cause i enjoyed… company.. but "stuck to myself"….
i would extend myself… to painfuls… measures… to "help" you out.. and "other" that a friend called for help… yet i would "keep" to myself…
so.. "young child to adult personality development" aside….
i steered away from "drug" use…(weed and drinking)  for a year after high school… and focused.. on trying to… "make" it… working.. and living out my mothers car… homeless…
being homeless…. i started to see…. the "real world"… many "friends" i made.. became… or were already…. "drug addicts"… because they were homeless….
case in example…was my friend justin… who i meet on the "streets" who was diabetic… and smoked weed… they called him "needles"…. cause… in westport…. iv drug users… needed… well needles… so…. he didnt need to sell weed.. to make money… on the street…when i say money.. i do not mean… "hiphop meadia" "i made milions" media hype' of get that nigga" propaganda… i mean… i noticed… he could get a coffee to stay out of the… freezing winter cold… if he "maybe" sold a "utensil"…. etc… it became aparent to me… that the whole "industry " is not about… "drugs" at all…
look at the question of… corner stores that sell the "artifacts" of drug use…
baggies…boxes and bottles….
pipes… lighters… and sunglasses…..
i noticed.. that the corner markets where every single one of them had.. liqueur… over priced… "mass produced over-processed, devoid of nutrition" "foods' on every block…. with… "get your payday … loan"… on every…. street….
i could… not blame my friend… for… selling is "utensil" for.. a "chance' to get out of the cold…. and get a cup of coffee….
i myself.. lived on the streets.. i had known… of "meth use" from my high school girlfriends and friendgirls… who… in the end… "would fuck there brains out…" for the stuff… (not me… "others") ( i was the "good" friend) who they would make out with… but not"fuck") lol ( i was a virgin(intercourse) at 21 years old)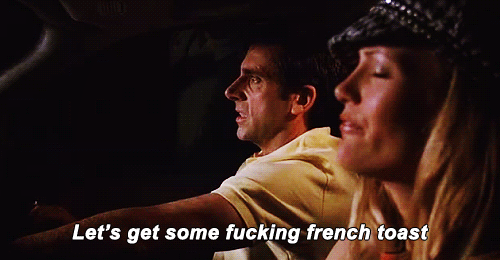 i didn't understand that(why people fucked on drugs)… then… not till later…
i observed…it …
i would ask about it…
"between the lines" as a concerned friend" yet…
"the choice" is there's… cause my choice of "weed and drinking" was mine… etc… "attitude" sufficed… "barely" as an explanation then….
(youth has it "benefits" that wisdom and maturity.. does not spare)
the girls knew that they could get "high" with me… and i would not… "make a pass"…
Shai – If I Ever Fall In Love
i only cared… about… "figuring it all out"…
and that is the relationship i had… with everyone….
my high school drug alcohol use.. involved… "long discussions on physics and astronomy…. psychology… religious matters… "faiths"… economics… government conspiracies"… you name it…."
some reduce me… down to a "wanting to know it all"… "artist"….
i equated… "culture of "drug use" with "lazy muther fuckers" that would listen to me or have discussion with me… about the crazy stuff"
because… the "normal people" you know "how they gave a fuck"….
"working there ass of… for money…and had to look the "hustle" of "normal"….
i digress… my attempts at being
"normal" turned into.. a "embarrassing" experimental "times" in my life….
where i would be the guy…. working extra hours.. at work… and setting up… "side projects that are going to make more money" one was a "pyramid scheme" telephone minutes investment tv program form the 90s.
the truth is… every get rich quit and "tv scheme… i would go to the library and try to figure it out… in books… before the "internet" came out…
homelessness.made you way more "resourceful"…. than… your "normal worker" friends"… etc….
"i had to hack everything"… yet.. cause i "had nothing"…
i traveled the united states.. homeless.. and broke… eating out of dumpsters… stealing from… restaurants… and "visiting" youth day centers and homeless" shelters….
the older cats… would… "teach the #kids#) with "knowledge"… yet knew… they would make the same mistakes….
i watch… the end of an era in "homelessness" in my lifetime… as a teenager… there was still… "50s hobos"…. the 90s had… the ebt credit cards… change out.. the "homeless situations
In the late 1990s, the food-stamp program was revamped, and stamps were phased out in favor of a specialized debit-card system known as electronic benefit transfer (EBT) provided by private contractors. Many states merged the use of the EBT card for public-assistance welfare programs as well. The 2008 farm bill renamed the Food Stamp Program as the Supplemental Nutrition Assistance Program (as of October 2008), and replaced all references to "stamp" or "coupon" in federal law to "card" or "EBT.
https://en.wikipedia.org/wiki/Electronic_benefit_transfer
i didn't have any help… form government as a youth… going from… city to city… "confused" on "what am i really supposed to do or be"…
i worked at temporary labor places….convincing my "other" friends to come sleep with me… on the labor ready (temp services) "patios" to be first in lines… at the sign ins…
most of them would call me.. crazy.. saying.. "we aint gonna be nothing… we just gonna die here on the streets….
why work…
i didn't believe them… i worked… in the hotels…construction laborer painting concrete….
i could not understand… how… they knew i was homeless…. and only had no clothes.. that i wore… on.. and they would send…me out to "the dirtiest' jobs… " that would destroy my clothes… and leave me.. "exhausted.."
so what… i thought in my head… "i am moving up"… i am gaining "experience"….
i was such a fool… its not "experience" people are looking for… its
reputation….
to look good…
"fuck you if you say its something other than that…"
cant hustle a hustler…cause.. the the street "track a nigga" has been thru it…
like i said… it to… failing and failing some more for me to "understand" debt based ecomonics" that you all throw around… and not understand that it took real "peoples" lives….
its a machine… and "humans" are not "machines"….
i would try to come home… i would try government programs like… job corpes…(i ended up.. smoking weed with band mate friends….having a quasi 3 some on campus…and got "high" during welding class… and rode a "empty" gas tank down the hallway… to fill it up…" and got "caught")…realizing… the institutional life… was not.. an answer….
my life spun out.. hard… when i realized… that all of america.. is really a big ghetto.. as a teenager… and young adult.. by the time i was 21..
i had seen enough…
21 years old… beat up from trying to "make it out of the streets" i asked my newly wed..mother… if i could live with her…and "steve mcginnis" my new step father…
my step father was a independance ave in kc… local that grew up around "kc "street" bullshit….
meth was the drug duringn his… 80 and 90s… tramp…stomp… he meet and develpoed… connections to the "local cirlces"…
when i meet him with my mother i couldnot "figure it out"…
i thought.. how are they.. together…
( the drugs" ) and lifestyle.. that s why….
then i figured if they help me…. out.. i will look the other way…
i had.. many friends… that been thru it… if i just look the other way… while i get a degree in college… i will be okay.. better than… "no paper havin… no five year plan" street "worker"….
yet id did not question.. when the car burned down… and the car was hit.. by a "gangster"… in a driveby…. and i didnt question when… my mother… would drop of…"gangsters" from the "eastside"…. etc..
Vinnie Paz – You Cant Be Neutral On a Moving Train
when i hit the streets.. fresh out of jail… when my step father.. attacked.. me… and set me up.. cause.. i was "sick of the "bullshit"…
i knew.. he would hunt me down.. for when the police came… "i told them… he might be high on drugs"…. etc…
they keeped me in jail on purpose.. knowing… that someone… could…. "mess" with me…if they let me on the street… and gave me… 2 felony counts of assault… for "defending myslef" on "his property" even though he attacked me….
i spent 1 year in jail… and 2 year on "paper"….
when i got out of jail… i realized.. that all my freinds.. knew my "family" also….
they knew them better than they knew me… and most were "drug" addicts…. dealers….
i was greeted…as "in the club" fresh out of.. "county" and "on paper"….
they thru a "party" for me.. and gave.. me… a place to stay… at a "trap house"….
my friends.. all knew my "stepfather" and his "connections"… it not my "step father".. its the whole community"…
i had to develop a plan.. knowing that … the community.. "had interest" in me… other than.. "getting a degree in computers and graphic design" etc…
my computer hacker .. friends… knew and lovedme… so i hooked up… and "flew thru…" "voluntary work" yet.. i have to admit….
i found it "suspicious" that i got "inspectors" around my stepfathers house.. when i was "hacking" stuff"… and got a summons… for "jury duty"… when i was waiting on my "birth certificate" to get a new id… ( which was stolen in san deigo a year before when i was working at labor ready) i had posted… all the "terrorist word-list" from…. the government/military programs"….etc.. among… other… "misc" subversion….
i decided… that my step-father is.. "smart" and a"necromacer" "retired" "drug dealer" who tried to change his life… yet… couldn't… and that the situation… surrounding his.. "necromancy or sorcery" activities… where not what they seemed… ( it was a community)…( the house itself had a circle in it.. he "tried to "sacrafice me"… and "drug us"…. etc… ( yet how can i talk about…"sorcery" in the USA)… they all laugh..like a denail…
anyway… i watched.. my mother.. turn into a "methhead and crack maybe… pill popper" …. she.. started wearing "sorcery rings"…. on all fingers"… and
"having that hollow look in her eyes"…
my mother had completly "lost it" and got high of of i am asuming "herroin" with jim clayton… my step father before that one… he eventually overdosed on it…. to commit suicide… because he became paralyzed in a bike accident.
she… used
whatever drug she was on so much… she flipped out… i gotscared… and asked my sisters to help me "take care of mom"… of whcich…. they tried to "ask" here ex husband Daniel Nelson… if she could stay there for a while…
where eventually she "flipped out" and went to "triage"… and we as the children" had to sign "relaease forms"…
scared the fuck out of me…..
i decided… i would read everything.. and watch.. what they .. do…
so did my youngest sister..
who eventually became.. a phd in psychology research and veterans etc… social worker…
it changed all of our lives…
i watched her "change" as the "medication" altered her…. and she.. went further down a "hellhole"…
man i tried so hard…
trouble follows me….
Immortal Technique – Rich Man's World (1%)
if you believe.. money is gonna solve.. "problems"?
i will give you everything of my life.. so that you wil know..
money don't solve… shit…
yet the "expert" professional class that "advises" the politicians of the world…
always.. "have the answer" of smore money will fix it…
the drug culture that tries to solve… money problems is "faking it"…
the whole drug culture is about.. money… and there are those that think outside and inside it… that "their judgment on the situation" is along as we make that money….
"we fix it…"
we need to question the impossible
the money…
yet who can question the money…
when everyone is to busy "serving" it..
money is not alive.. and everyone is force to "serve it" without question…
since it is not alive.. if you try to "talk to it" you are… "called" crazy….
for questioning it as a ruler…
Immortal Technique – Angels & Demons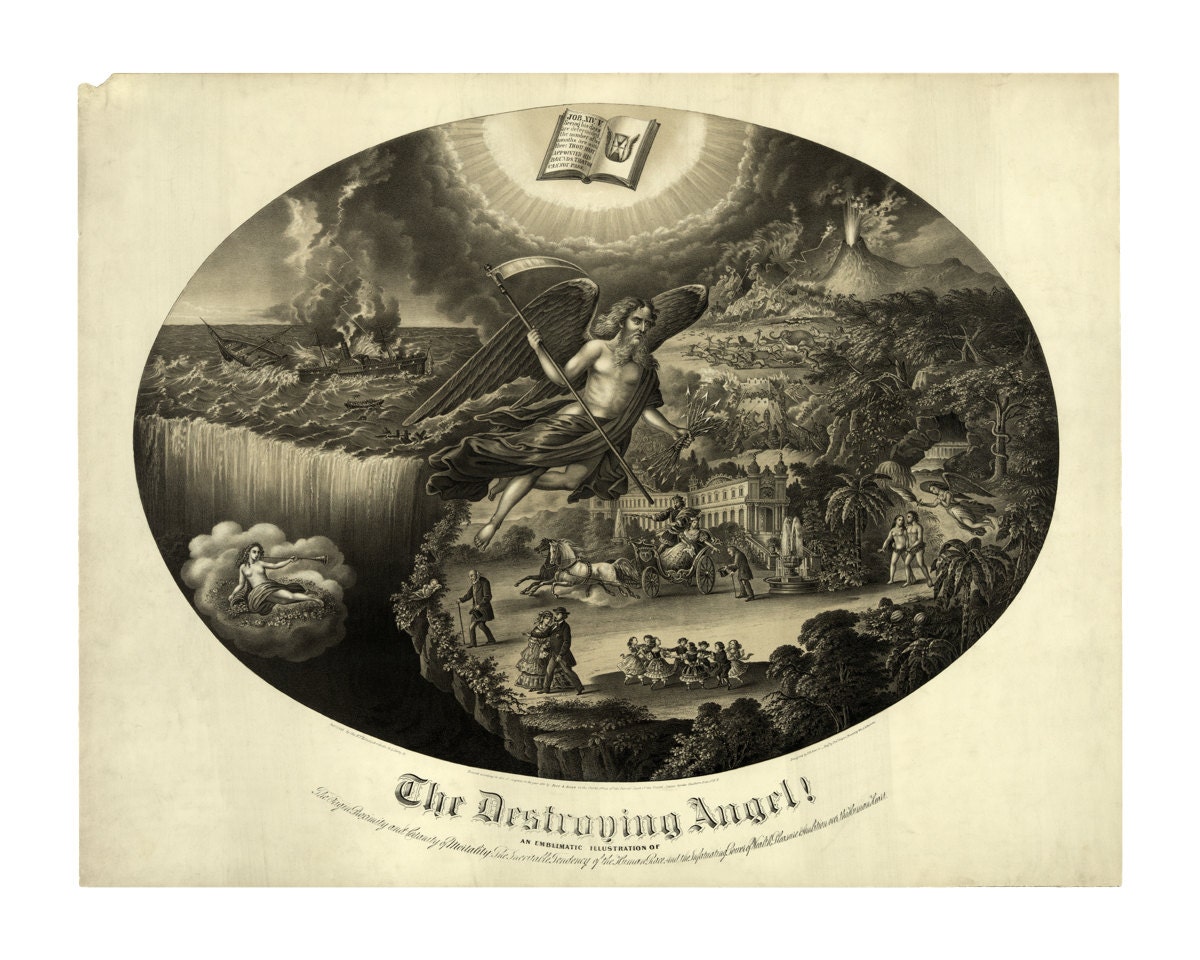 babylon(the religion of money) will not only fall…
but be destroyed.. forever…
whats the "newest" drug…?
"the newest is the www"
yet who makes the internet electronics..
who owns the space… that the internet sits on…
who makes the rules… or the standards..
"just saying that it sounds like another drug"…
makes me.. a "heretic" with those that i am using it with…
if you use it to get high… of of others.. you will defend yourself.. with it.. just like a drug user…
Immortal Technique – Eyes In The Sky
everything has roots
what are the roots of the "current configuration" of your drug…. the internet?
would you go down the rabbit hole… to find out..
would you… 'commit" to knowing the "life"…?
to wake up from something means you might never go back
One's mind, once stretched by a new idea, never regains its original dimensions. – Oliver Wendell Holmes Sr.
one day you all might yourselves…
as "entertainment"
just like you do to me….
and not be able to "stop it"